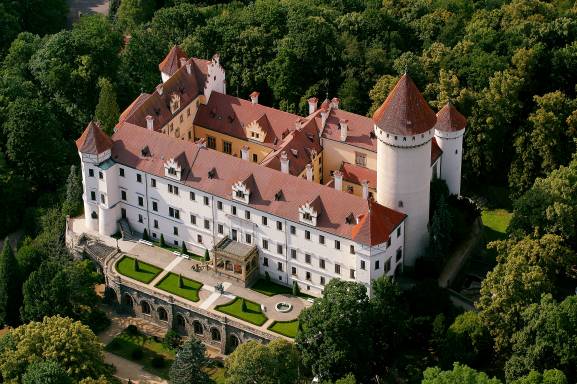 Konopiště
The castle was founded in the 13th century French fortress modeled with cylindrical towers, with moat, 4 gates and a drawbridge.
The first intervention in the medieval castle structure was carried out at the end of the 15th century George Sternberg, then the beginning of the 17th century Hodějovskými Hodejov. In the Baroque residence in the 18th century transformed Konopiště Vrtbové of Vrtba.
In 1887 the chateau was bought with the whole estate from the Lobkowicz Franz Ferdinand d'Este, in 1896 the successor to the imperial throne.